CITY OF HAYWARD COMMITS TO THE COMPACT OF MAYORS
On March 7, 2017, Hayward Mayor Halliday and the Hayward City Council adopted a resolution to join the Compact of Mayors, a global coalition of mayors and city officials who pledge to reduce local greenhouse gas emissions, enhance resilience to climate change, and track their progress transparently. There are more than 640 cities around the world that have joined the Compact of Mayors, including 133 in the United States.
Joining the Compact of Mayors reinforces the City's commitment to its residents, businesses and the environment. Through the Compact, the City strengthens its pledge to reduce greenhouse gas emissions, meet emissions reductions targets, track progress and enhance climate resilience. With consistent, public reporting of emissions data through the Compact, the City will continue to fulfill its commitments to sustainability and transparency.
The City will continue to support initiatives that make Hayward a desirable place to live, learn, work, and do business. Joining the coalition of cities committed to the Compact of Mayors, and its umbrella organization called the Global Covenant of Mayors for Climate & Energy, enhances the City's ability to deliver consistent and reliable environmental programs that benefit the community.
Learn more about the City's commitment >
Media Contact: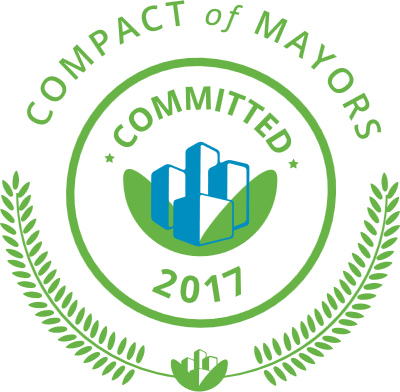 Erik Pearson
Environmental Services Manager
(510) 583-4770
erik.pearson@hayward-ca.gov