Seeking teen poets interested in being appointed Hayward Poet Laureate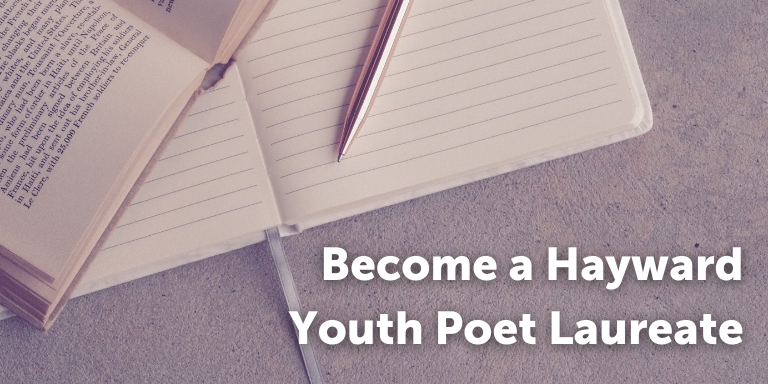 Are you or do you know a talented young poet? If so, we have an opportunity for you but you will have to act fast.
The Hayward Arts Council, in partnership with the City of Hayward and Hayward Public Library, is looking for a Youth Poet Laureate to serve our community by sharing their voice, perspective and creativity.
Teens ages 13-19 who reside in the City of Hayward may submit three to five original works of their entirely own creation demonstrating their emerging commitment to the art and craft of poetry. The application period opened Feb. 8 and closes on Feb. 17.
Appointment as Youth Poet Laureate of the City of Hayward is for a two-year term. The chosen applicant will receive a $1000 prize. Second and third place entrants and four runners up will receive $350, $250 and $100 each, respectively.
For more information on how to apply, the expectations and requirements to be considered and to serve in this role, go online to www.haywardartscouncil.org and click on the Hayward Youth Poet Laureate link.