Hayward Fire Department led way in 2021 getting Hayward vaccinated against COVID-19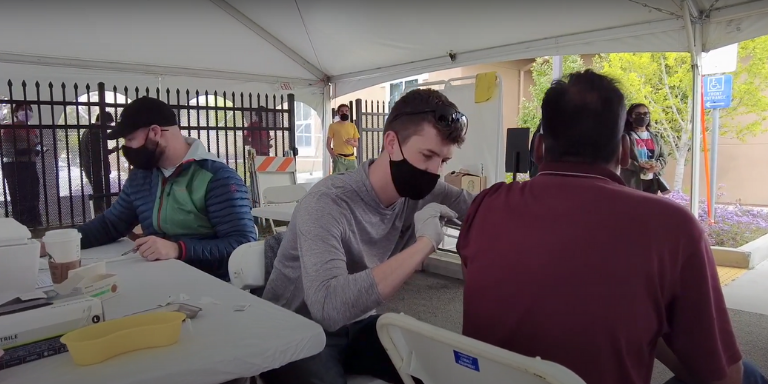 The Hayward community mobilized in 2021 to get vaccinated against COVID-19 as vaccines became more widely available and were approved for children age five to 11 years old.
By the end of the year, greater than 76 percent of the entire Hayward population of young, old and in between had been fully inoculated with more than 82 percent having received at least a first shot.
The Hayward Fire Department, in partnership with Tiburcio Vasquez Health Center and the Alameda County Department of Public Health, got the ball rolling early by establishing on Jan. 21 a COVID-19 vaccination site at the Fire House Clinic on the Grounds of Fire Station 7 in South Hayward across from Tennyson Park.
The initiative was reminiscent of the March 2020 effort by the Hayward Fire Department to establish the nation's first no-fee, city-initiated COVID-19 testing site in the same location as the pandemic was just heating up in the Bay Area.
Today, along with contributions from La Familia and other community-based organizations, Hayward residents have access to the tools needed to be protected and protect each other against serious illness from the new coronavirus and its variants.
Stay informed about what's happening in your neighborhood and around town! Sign up for The Stack today! Sign Me Up