Application period opens March 10 for new South Hayward income-restricted apartments at SoHay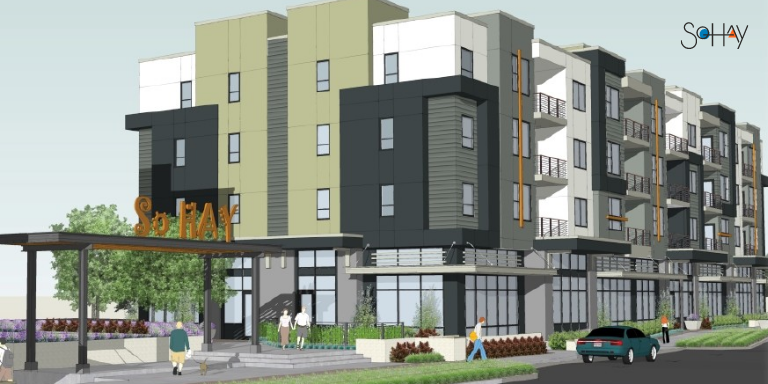 Twenty new income-restricted apartments at The Mix at SoHay, the new residential community on Mission Boulevard in South Hayward, are soon becoming available for lease to qualified households.
The application period for the Below Market Rate (BMR) apartments—eight studio, four one-bedroom and eight two-bedroom units—is scheduled to open March 10 and close March 31, and is being managed by Greystar Real Estate Partners for SoHay developer Taylor Morrison.
Applications are available online at https://housing.acgov.org/ and in a brochure box located outside the SoHay Leasing Office at 29362 Mission Boulevard. Applications can be submitted by mail to The Mix at SoHay BMR, P.O. Box 14217, San Francisco, CA, 94114-9991, but must be received by March 31.  Postmarks will not be considered for deadline purposes.
To qualify, applicant household income may not exceed income guidelines for low-income households, which are published annually for Alameda County by the California Department of Housing and Community Development and can be found here.
The Mix at SoHay is the mixed-use residential rental and retail component of SoHay, which once complete will contain a total of 472 homes—400 condominiums for sale (including 28 at below-market prices to income-qualified buyers) and 72 apartments for lease (including the 20 BMR rental units).  Information on applying to purchase an income-restricted condominium at SoHay is available online at www.housekeys8.com. To apply, begin by opening an account at https://www.myhousekeys.com.