Hayward Youth Commission recruitment period runs until May 21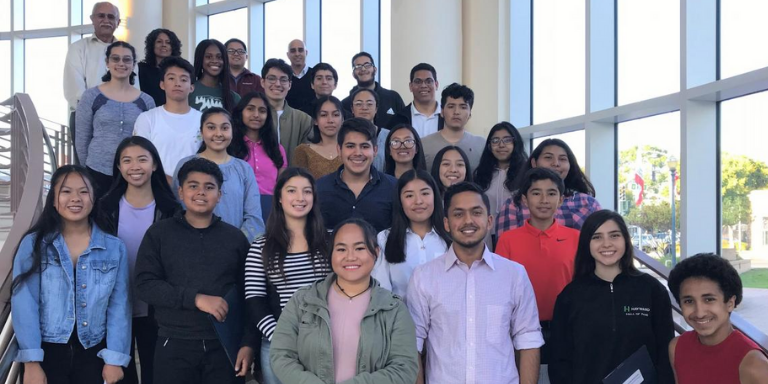 The City of Hayward is inviting applications from young people 13 to 20 years of age who are interested in serving their community through two-year terms as members of the Hayward Youth Commission.
The Youth Commission advises the Hayward City Council, Hayward Area Recreation and Park District (HARD) and the Hayward Unified School District (HUSD) on issues that affect and are of interest or concern to youth in the Hayward community. Its members are appointed by the City Council upon recommendation of a six-member interview panel made of two Councilmembers and two elected representatives of both HARD and HUSD.
Youth Commission responsibilities include attending Commission meetings—currently online only via Zoom—the first and third Mondays of the month between September and June. Prior goals, activities and accomplishments of the Commission include visiting the California State Capitol, providing input on adding a movie theater to the Southland Mall, encouraging wider use of social media to increase civic engagement in Hayward, and organizing events such as the upcoming 2021 Youth Summit.
To be eligible for appointment to the Commission, applicants must be between the ages of 13 and 20 years old and live within the City of Hayward or boundaries of the Hayward Unified School District. Applicants under age 18 also must have parent or legal guardian consent to participate on this Commission by completing the Parent Agreement and Contact Information Form.
The application and Parent Agreement and Contact Information form are available here as well as on the Youth Commission page on the City of Hayward website and by calling the Hayward Office of the City Clerk at (510) 583-4400 between 8 a.m. and 5 p.m. Monday through Friday. The application period closes on May 21. Applicants will be notified by email when interview times are confirmed. Interviews are one day only, and are scheduled for Friday, June 4, 2021.