Hayward crosses 50 percent COVID-19 inoculation mark as vaccine eligibility opens to 12-to-15-year-olds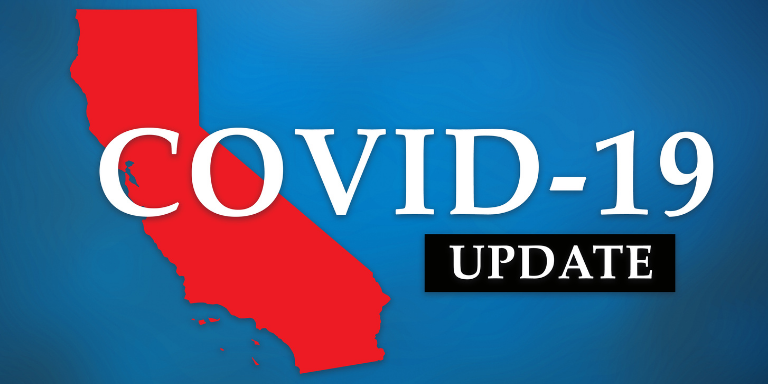 More than half of City of Hayward residents age 16 and older are now fully inoculated against COVID-19—with vaccination now available to youths between the ages of 12 and 15.
According to the Alameda County Department of Public Health, 52.3 percent of Hayward residents age 16 years and up are fully vaccinated while 71.4 percent have received at least a first vaccination.
Starting May 12, the Pfizer COVID-19 vaccine was approved for children, ages 12 to 15, which Alameda County Health Officer Dr. Nicholas Moss highlighted as an important next step in the effort to end the COVID-19 pandemic.
"Vaccinating children has helped eradicate many diseases in our modern world and will help us end the COVID-19 pandemic," Dr. Moss said last week.  "Expanding COVID-19 vaccine eligibility to younger children means we can increase the amount of protection our communities have from this deadly disease."
To have a child vaccinated, the Alameda County Public Health Department recommends:
Visit https://myturn.ca.gov/ to find clinics and pharmacies that are offering the Pfizer vaccine and have appointments for patients 12 and older.
Reach out to your personal health-care provider to ask when they will begin vaccinating 12-15 year-olds.
Alameda County Fairgrounds, Stanford Children's Health, drive-through only, Tuesday-Friday, 8 a.m. to 4:30 p.m.
UCSF Benioff Children's Hospital, through the hospital's Oakland Outpatient Center, 742 52nd Street, Oakland, Monday-Friday, 9 a.m. to 4 p.m., with Saturday appointments potentially added later.  To schedule an appointment, parents and caregivers should call (415) 514-1196, Monday-Saturday, 7 a.m. to 7 p.m., and Sunday, 8 a.m. to 5 p.m.
Family days at Alameda County community vaccination sites, including the Hayward Adult School, 22100 Princeton Street, Hayward, Thursdays, 3 p.m. to 7 p.m.; Fremont High School of Oakland gym, 4610 Foothill Blvd., Oakland, Thursdays, 3 p.m. to 7 p.m.; and the Decoto School for Independent Study, 725 Whipple Road, Union City, Fridays, 4:30 p.m. to 7:30 p.m.  To schedule an appointment, parents and caregivers can go online here or call (510) 208-4829.
COVID-19 vaccines are available for free to everyone, 12 years of age and older, regardless of place of residence or immigration status.
Alameda County residences who have not received a vaccination are encouraged to call (510) 208-4829 or go online here.
"This is the next phase of vaccination and the next steps towards normalcy," said Dr. Kathleen Clanon, Alameda County Health Care Services Agency medical director and clinical lead for vaccine administration.  "We must not lose momentum in our efforts to reach every resident with the opportunity to get vaccinated."