Sign-up for the Hayward Police Department's Summer Fun Recreational Program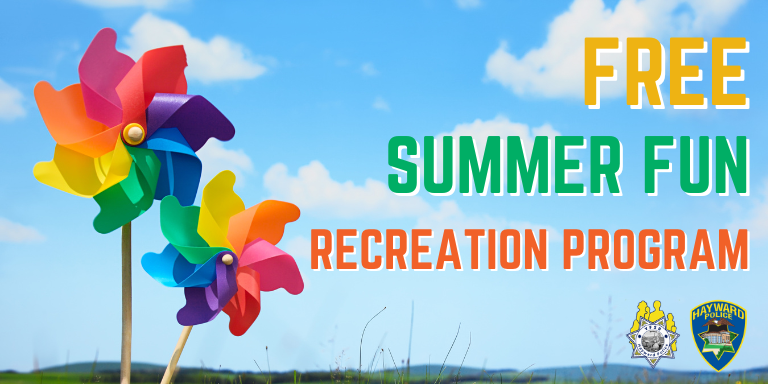 The Hayward Police Department Youth and Family Services Bureau is partnering with Hayward Public Library, the Hayward Animal Shelter and other organizations to present its free Summer Fun Recreational Program for the third consecutive year.
The program offers activities focused on health and wellness, social/emotional learning and community building for Hayward youth entering grades two through eight next school year.
The summer fun will take place at Birchfield Park at the corner of Santa Clara Avenue and Elmhurst Street on Tuesdays, Wednesdays and Thursday—from 9 a.m. to 10:30 a.m. for incoming 2nd-5th graders and from 11 a.m. to 12:30 p.m. for incoming 6th-8th graders.
Along with partners Hayward Public Library, the Animal Shelter, Lawrence Hall of Science and EFNEP (Expanded Food Nutrition Education Program), Youth and Family Services Bureau counselors will facilitate outdoor games and art projects to spur physical activity and creativity and help participating young people make positive social connections and improve self-confidence.
Interested community members can learn more and apply here on the Summer Fun Recreational Program webpage on the Hayward Police Department website.