Three fun ways to support Hayward Animal Shelter
The Stack Extra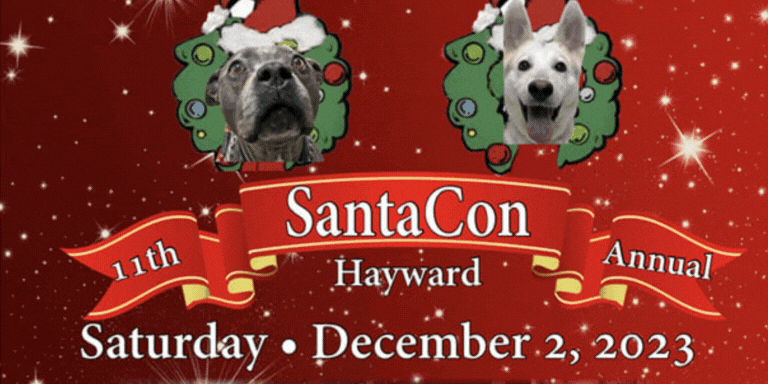 Three upcoming holiday-oriented events are scheduled to support and celebrate the Hayward Animal Shelter and its mission of caring for, improving the lives of and finding new homes for animals within the City of Hayward. 
The 11th annual SantaCon Hayward pub crawl is a fundraiser for the Hayward Animal Shelter and invites community members 21 years of age and older to join the boisterous procession starting at 4 p.m. Saturday, Dec. 2, at Workingdoggz, 597 C Street. For more details and a list of SantaCon stops, visit SantaCon Hayward 2023 here on Facebook or email santaconhayward@gmail.com. 
SantaCon Hayward proceeds will sponsor all adoptions at Home for the Holidays, the annual seasonal pet adoption event, being held this year from noon to 3 p.m. Saturday, Dec. 9, at the Hayward Animal Shelter, 16 Barnes Court, Hayward. 
Taking place simultaneously at the shelter will be Photos with Santa "Claws" 2023, during which community members are invited to bring their furry, feathered and scaly family members to have their photo taken with Mr. "Claws" himself. 
Donations to the shelter also can be made online here on the City of Hayward website.