Countdown to make Hayward count in Census 2020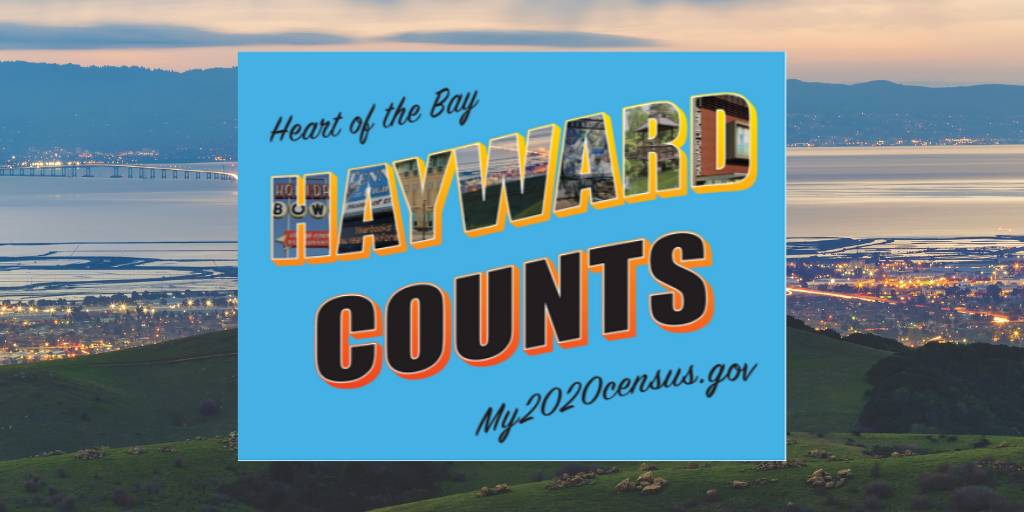 There are just 22 days left to respond to the 2020 U.S. Census and make sure every Hayward resident is counted.
The Census survey is available to be taken online here until Sept. 30.  Meanwhile, Census workers are now going to door to help people respond—and are asking apartment building owners and managers to help facilitate access to building residents.
For every Hayward resident who completes the 2020 Census, the community receives an estimated $1,000 in federal funding every year for the next 10 years.  These funds pay for health and social services, and create education and employment opportunities for Hayward community members.
The Census, which takes place every 10 years, also determines how seats in the U.S. House of Representatives are apportioned among the 50 states.
Under federal law, the U.S. Census Bureau is required to keep personal information confidential.  Answers to the survey can be used only to produce statistics and cannot be used for law enforcement purposes or to determine personal eligibility for government benefits.